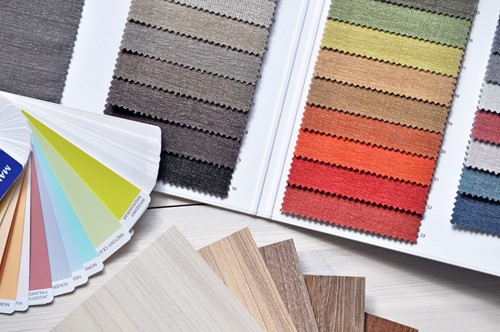 Although there are plenty of interior design styles to choose from, going with a timeless look is always an excellent choice. Timeless designs mean you don't have to worry about keeping up with the latest interior design trends or having your home look dated. With a classic or timeless style, you don't need to keep changing your home's interior design. If you're considering this type of style for your home, keep the following tips in mind.
Choose Classic Prints and Patterns
You don't have to avoid choosing prints or patterns when you're aiming for a timeless design. Certain patterns and prints don't go out of style, such as botanical prints or damask patterns. You can use these in various rooms throughout your home for a classic look, such as with wallpaper, area rugs, upholstery, throw pillows and other decor items. When it comes to choosing patterns or prints, avoid ones that are trendy or likely to go out of style, such as bold geometric patterns.
Go For Furniture with Clean Lines
While you might associate clean lines with modern design, this streamlined look creates a timeless style in your home that lasts over the years. Choose sofas and other furniture with simple lines rather than furniture with a highly ornate or decorative look that could go out of style. You should also select furniture with a traditional shape instead of furniture with a more unusual shape, since these are usually trendy items. When you choose timeless furniture, keep in mind that you won't need to worry about replacing it often as you would with trendier furniture. This is also an advantage if you'll be putting your home on the market soon, since traditional, simple designs tend to make rooms look more appealing to buyers.
Select Neutral Colors
Bright or bold colors come and go as trends in interior design change from year to year. If you cover your walls or choose furniture with trendy tones, your home can end up looking dated sooner than you think. To avoid this and create a classic look, choose neutral colors for your furniture and walls, since these are the main areas of color in rooms throughout your home. White, beige, gray and other neutral colors can keep your entire home looking timeless. Keep in mind that you can add touches of color with vases, throw pillows, artwork and other accent pieces. You can easily change these items from time to time to create a slightly different look.
Combine Old and New Design Elements
Creating a timeless look in your home doesn't have to mean using strictly classic or traditional design elements. Combining elements of vintage and modern design can also help you achieve a look that isn't tied to one decade or era. For example, you might place antique items as decor in a room with a more modern, minimalist design or more contemporary furniture. Putting old and new design elements together in one room can give your home an ageless look and feel.
Go Natural
Natural materials are another design element that doesn't go out of style. Fill your home with natural elements, such as stone or wood fixtures and decor items, for a classic look. Houseplants and other greenery can also add to this timeless appearance.