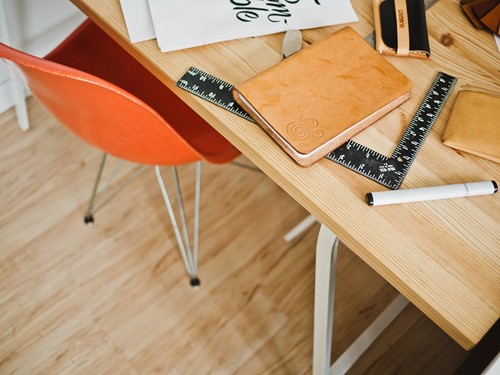 When you're having a home built, you'll be working with a team of design professionals and builders. While you might already have builders lined up, who handles the design side of your project? Interior architects and interior designers are two different types of professionals you might end up hiring to help you design your dream home. While they both handle design-related tasks, they bring different skill sets to your project. If you're wondering how each can help you with designing your custom home, keep the following in mind.

What Are Interior Architects?
Interior architects are professionals who design building interiors with more of a focus on function than aesthetics. These architects are involved with the more technical side of these projects, including designing the entire structure of a home or building's interior. Some interior architects might focus more on designing new building interiors, while others focus on redesigning building interiors for renovation or rebuilding purposes.
What Are Interior Designers?
Interior designers are also involved in the design process for a building's interior, but they deal mostly with aesthetic design rather than practical or functional design. These designers focus more on color schemes, lighting, textures and other elements that give a home a certain style or look. Interior designers often help clients choose flooring, light fixtures, wall coverings and other items to achieve a specific look.

Licensing and Certification
One of the biggest differences between interior architects and interior designers is that architects need to be licensed. In some states, interior architects have to renew their license every year. The exact requirements for licensing vary by state, but most require architects to pass the Architecture Registration Exam, complete an internship and prepare a portfolio.

Interior designers don't need licensing in many states, although a small number of states do require a license to practice. In these states, the exact requirements vary but might include having a bachelor's degree, passing an exam and completing full-time work experience in the interior design field.

Responsibilities
Interior architects and interior designers have different responsibilities on the job. Interior architects need to be familiar with building codes and other safety regulations in order to design building interiors. Some of these architects even test materials used in the building process to ensure that they meet building codes and regulations. Interior architects also keep sustainability in mind when designing building interiors, which might involve making use of natural light in the building and ensuring that eco-friendly materials and building methods are used in the construction process.

Interior designers might also be familiar with building codes and regulations, since they may refer to them when drawing up plans for clients. For example, interior designers might provide clients with plans that include building permits needed for the project, as well as specifications for floors, lighting and other components. These designers also have an in-depth understanding of design elements used for aesthetic purposes, such as how to choose color schemes and how to blend different textures in a room. Some interior designers might specialize in designing certain rooms, while others provide more general services that cover the entire home. Others might work mainly with certain styles or handle commercial rather than residential projects.